Our charity is launching our Wellbeing Appeal to ensure more patients and their families across the west of Scotland can benefit from its wellbeing services. 
We're asking supporters and members of the public to help us deliver services including complementary therapies at The Beatson West of Scotland Cancer Centre and our eight satellite services across the west of Scotland. 
The satellite centres are based at Lanarkshire Beatson, Glasgow Royal Infirmary, Inverclyde Royal Hospital, Royal Alexandra Hospital, Vale of Leven Hospital and The Vale of Leven Centre for Health and Care, Queen Elizabeth University Hospital and New Victoria Hospital. Services delivered include massages, manicures and pedicures, reflexology and facials, hairdressing, wig fitting and podiatry. 
Virtual services are also offered to patients that can't make it into the hospital, meaning they can dial in from the comfort of their home and enjoy a relaxation session with a Wellbeing therapist. These sessions also benefit carers and family members who are looking after someone as they can utilise the virtual wellbeing session together.  
PICTURED: Patient having their wig fitted by one of our hairdressers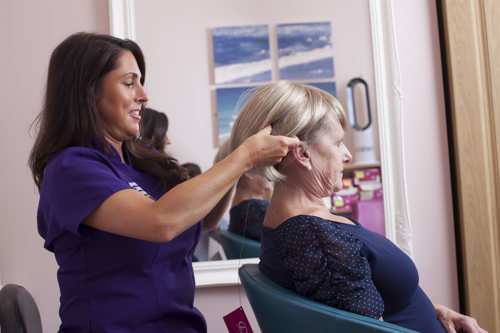 9,017 patients* used the wellbeing services across The Beatson and satellite services last year, with reflexology, massage and podiatry being the most popular services. 
31-year old Kerryn Steel from Bellshill benefitted from our wellbeing services when she was treated at Lanarkshire Beatson last year. 
PICTURED: 31-year old Kerryn Steel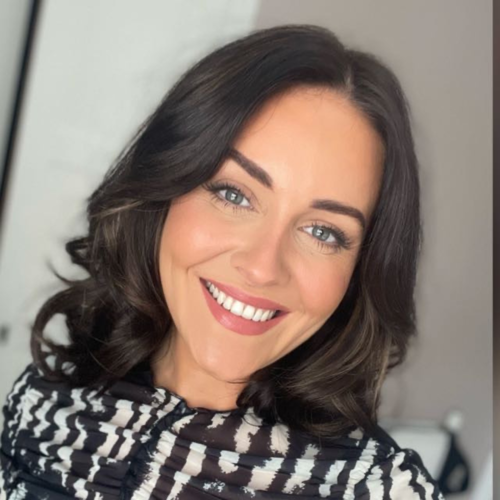 Kerryn was diagnosed with stage one, grade three ductal breast cancer in October 2022.  
Kerryn said: "I was coming back from my holiday when I found a lump on my left side when I was on the plane coming home.  
"I went to the GP and then they referred me over to the breast clinic in the Forth Valley. It all happened quite quickly.  
"That was in October that I was diagnosed, and I had an MRI and then surgery in November." 
Kerryn made use of some of the wellbeing services on offer during her treatment. 
She continued: "I didn't know about the wellbeing services - it was just when I got my diagnosis that I found out more about it all, but I didn't really know that's what was offered. I've never had a reason to look into it. 
"The Lanarkshire Beatson is a lovely place, it's nice and clean.  
"I wasn't allowed to get a massage on my top half just because of the treatment I was getting so I got my nails done.  
"I had to take all my nails off for surgery and I never got around to getting them done so it was nice to get them done again. 
"During my nail appointment, we didn't really speak about the treatment or cancer or anything, so it was nice to have a chat with someone that wasn't all centred around cancer. 
"Every single staff member that I met at The Beatson, from the receptionist to the girl that was doing my treatment, were all so lovely and accommodating." 
PICTURED: Claire Bradley, Head of Wellbeing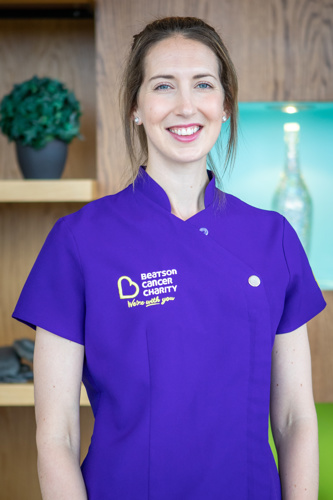 Claire Bradley, Head of Wellbeing at Beatson Cancer Charity, said: "We are delighted to be able to offer wellbeing services to cancer patients across the west of Scotland, but we can't do this without donations from the public. 
"We provide different support to help ease the worry and discomfort of patients and families. 
"Donations to this appeal help us to provide complementary therapies to patients, which helps alleviate stress, promote a sense of wellbeing and ease anxiety." 
* Stats are from 1st April 2022 – 31st March 2023