Beatson Cancer Charity's volunteer coordinator, Paul Sheerin, has won the 2023 'Employee of the Year' SCVO Scottish Charity Award.
Paul was shortlisted for the award last month along with two other finalists from other Scottish charities following his outstanding passion and commitment to our charity.
In 2013, the then dad of one was diagnosed with testicular cancer. Paul started volunteering for the charity when he received the all-clear and in 2017 joined as an employee, initially as volunteer engagement officer and since then promoted to volunteer coordinator.  
43-year old Paul, who lives in Cumbernauld with his wife Louise and three sons, has now raised over £130,000 over the years for other families impacted by cancer. He organises annual footgolf events and has taken part in ten Kiltwalks. To celebrate 10 years of being cancer free, he also hosted an event called 'Paul's Big 10'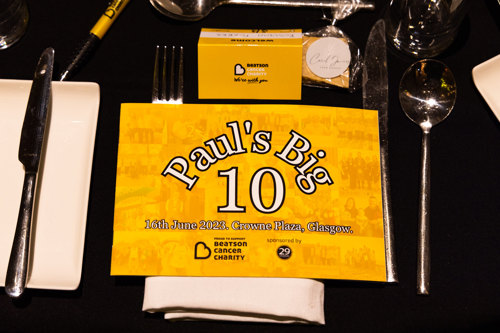 Since joining the team after his own personal journey with cancer, Paul has thrived in the organisation and put his all into our cause. Paul has always been a natural dealing with patient's needs and has helped countless lives throughout his years at the Beatson.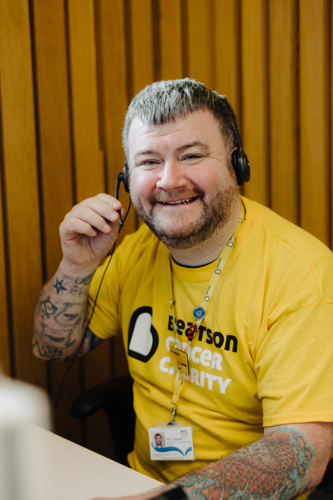 In May, Paul was nominated for the SCVO Employee of the Year Award. This is a very prestigious award which is granted to an employee in a third sector organisation who has shown an outstanding commitment for their cause. Paul made the shortlist which consisted of 32 individuals and organisations who have shown outstanding work in their sectors.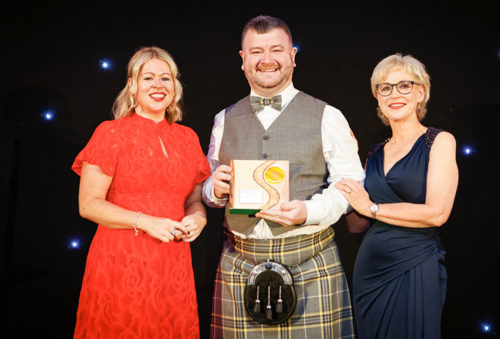 Now after all his hard work, we are delighted that Paul has won the 'Employee of the Year' award at the SCVO Scottish Charity Awards 2023 at the Sheraton Hotel, Edinburgh. Congratulations to Paul once again, an invaluable member of our organisation.
"I'm so honoured to have won this award. Beatson Cancer Charity prides itself on supporting patients and families affected by cancer and I'm truly humbled to have been nominated in the first place. To be able to give back to the charity that saved my life gives me a great sense of satisfaction."
Paul Sheerin, Volunteer Co-ordinator