A writer from Glasgow is donating all profits from her debut book to Beatson Cancer Charity following the support she received after being diagnosed with cancer. 
53-year old Gillian Shirreffs, originally from Haughhead in East Dunbartonshire but now lives in the west end of Glasgow, was diagnosed with breast cancer in July 2021 after discovering a lump. 
Following her diagnosis, Gillian received support from several of Beatson Cancer Charity's services while being treated at The Beatson West of Scotland Cancer Centre, leading to her decision to donate profits from the book, titled 'Brodie', to the charity. 
PICTURED: Gillian Shirreffs in October 2021 after being diagnosed with cancer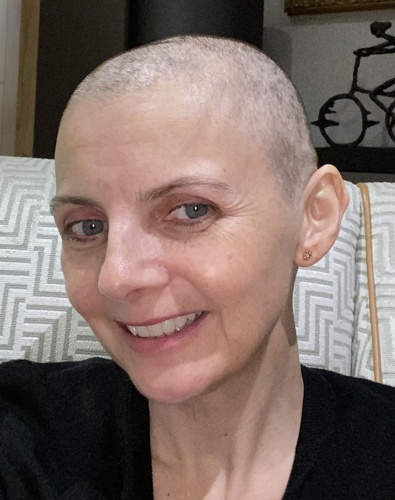 Gillian said: "Beatson Cancer Charity is very visible, so there were lots of people and information. 
"I had an interesting time with chemotherapy as my first infusion caused an infection that caused sepsis. I had a few emergency admissions to the Queen Elizabeth University Hospital, so it was just a really stressful time.  
"I noticed some information either online or on a leaflet about a Telephone Befriending service.  
"It was during covid so it seemed to make perfect sense. I signed up and I got a lovely telephone befriender who phoned me every week and it was actually really nice. 
"I've used a number of the charity's services because even now post-treatment, I've been to the Fear of Recurrence group and it's been just wonderful, I think it's a great service that's offered." 
PICTURED: Brodie, available for pre-order now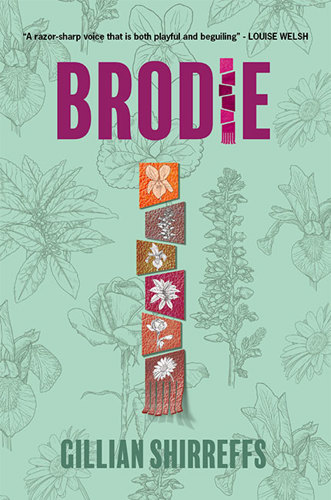 'Brodie', which is available for pre-order now and will be available to purchase from September, is the story of six women whose lives intertwine over 30 years, told by Brodie, the beloved object that connects them all. 
Gillian started writing the novel in 2017 as part of a doctorate in creative writing, looking at the relationship between object and illness. Her particular interest in illness comes from being diagnosed with Multiple Sclerosis in 2007.  
Gillian, who is a Doctor of Fine Arts, said: "Sometimes I feel a bit like an object in that life's going quicker than I am or sometimes I'm inside of a medical object - like an MRI scanner - and I wanted to explore what it feels like.  
"Sometimes I can't go out and enjoy the lives that everyone else is having, so I wanted to explore through writing what that might be like.  
"Writing also really helps me because I have nerve pain which I've got as a result of MS, but I know people get it as a result of chemotherapy.  
"The drugs for the nerve pain didn't really work for me but writing and the distraction of writing really helped to allow me to not feel the same level of pain that I would otherwise have felt. It's one of the reasons I write." 
Gillian decided to donate all profits of the book to Beatson Cancer Charity as a way of giving back following the support she received during her treatment. 
Gillian said: "At the beginning of treatment, I couldn't see beyond treatment. I couldn't see that there was a life beyond.  
"I think it's lovely that there is, and I want to be able to give back because I got so much support.  
"Not just with the Telephone Befriending service, but when I needed a wig, I went to the service in the Wellbeing Centre within The Beatson.  
It was a lovely experience, even though it was so stressful and unpleasant to lose your hair, because I was treated with such kindness and care. 
"I want to be able to give back and I can't see myself running a marathon anytime soon, but I do have a book that's being published in September. 
"Whatever I would get from it, I wanted to give back as a means to say thank you because I appreciate so much what people have done for me." 
Charlene Low, regional fundraising manager at Beatson Cancer Charity, said: "We are so grateful Gillian has decided to donate all profits from her debut book to our charity.
"Gillian has been known to many of us at the charity since beginning her treatment as she got involved with our patient services and regularly posted personal updates on social media.
"It's been lovely for us and other patients to follow Gillian's journey from the beginning and see how well she's getting on now. The money from book sales will go towards allowing us to support more patients like Gillian across the west of Scotland."
Pre-order a copy of 'Brodie' here.