Thousands of people are set to take part in the sold out Glasgow Kiltwalk next weekend to raise money for charity. 
Over 500 Kiltwalkers are expected to fundraise for Beatson Cancer Charity in the event on Sunday 30th April.  
Walkers have a choice of taking part in either the Mighty Stride (22.7 miles), the Big Stroll (14.4 miles) or the Wee Wander (3 miles). 
The Mighty Stride takes participants from Glasgow Green all the way to Balloch, while the Big Stroll starts in Clydebank and the Wee Wander starts at Loch Lomond Shores and ends at Moss O'Balloch Park. 
Over the years, a grand total of 3,248 people have taken part in the Kiltwalk for Beatson Cancer Charity, raising an incredible £964,922.51. 
This year the oldest Kiltwalker for Beatson Cancer Charity is 76 years old, while the youngest is just 6. 
87 teams are taking part in the walk in aid of the charity this year, alongside 12 corporate teams. 
Fanica Ciobotaru, who lives in Glasgow and works for Clydebank Housing Association, is taking part as she is currently being treated for cancer at The Beatson West of Scotland Cancer Centre. 
PICTURED: Fanica Ciobotaru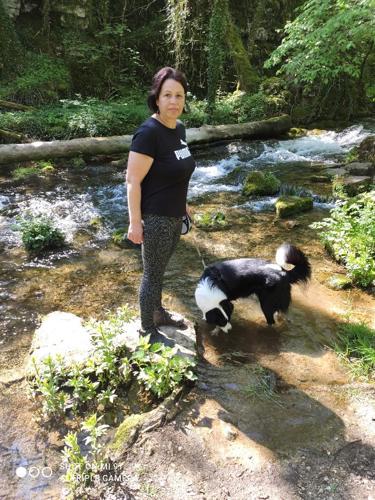 The 55-year old, who was born in Romania but settled in Glasgow in 2015, has been working for the CHA since 2017. She has been diagnosed with four different types of cancer in the last ten years. 
Fanica said: "In the last ten years I have had four types of cancer: breast cancer in 2013, endometrial cancer in 2016, and then in 2022 colon cancer and one month later, I was diagnosed with liver metastases. 
"I'm an energetic person, I think positively and nothing scares me anymore. 
"I had an operation for colon cancer in Glasgow at Queen Elizabeth University Hospital and now I am a patient at The Beatson hospital where I am undergoing immunotherapy under the careful supervision of Dr. Janet Graham, to whom I would like to thank in this way. 
"I am very satisfied with the way I am treated as a patient. I am quite motivated to help cancer patients myself."  
Jay McKellar and her husband Graham and son, Gary Voy, from Clydebank, are taking part in the Kiltwalk this year in memory of Jay's mum and dad. 
PICTURED: Jay and Graham McKellar and son Gary Voy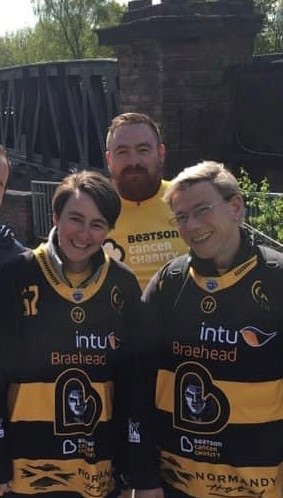 Joseph McLean McIntyre sadly died following a cancer diagnosis on 23rd May 2017, and Janet McIntyre died on 19th April 2010.  
50-year old Jay said: "Every year we do a challenge to raise funds for Beatson Cancer Charity and this year we decided on the Glasgow Kiltwalk. 
"Both were diagnosed with incurable inoperable lung cancer and both were treated at the Beatson hospital.  
"The Beatson hospital and Beatson Cancer Charity offer so much to their patients, over and above their treatments, and we feel that it's a cause that needs ongoing support. 
"This will be year six of fundraising, we usually try and do it between 19th April and 23rd May as they are the anniversaries of the days they passed away. 
"The Glasgow Kiltwalk falls nicely in between the dates. We go out weekly training, sometimes for distance sometimes for pace, but it's getting real now!" 
31-year old Kerryn Steel, who is from Shotts and now lives in Bellshill, is taking part in the Kiltwalk, after being diagnosed with stage one, grade three ductal breast cancer in October last year. 
PICTURED: Kerryn Steel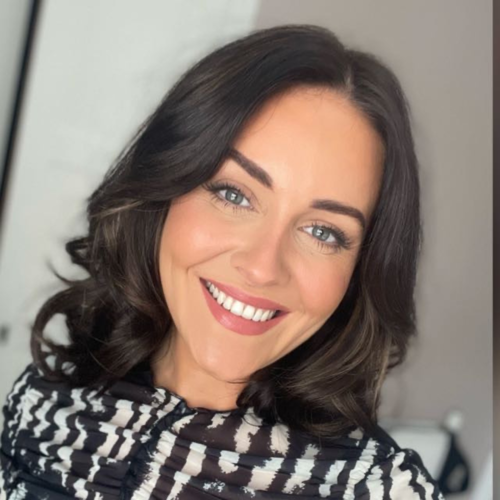 Kerryn had surgery to remove the tumour and four lymph nodes in November. She then had to undergo 10 days of preventative radiotherapy.  
Kerryn is taking part in the Kiltwalk for Beatson Cancer Charity as a way of thanking the staff who looked after her. 
Kerryn said: "I was anxious about the radiotherapy, given that I was still in pain from surgery and didn't really know what to expect. The staff at the Lanarkshire Beatson couldn't have been more amazing in the way they prepared me for treatment, cared for me during treatment and how to cope after.  
"Not only did the staff make me feel comfortable, they also made me feel normal during a time where I felt anything but. I also got to take advantage of their complimentary therapies on offer which was a lovely treat during a rubbish time.  
"I'll never be able to thank those involved in all aspects of my treatment enough for what they've done for me. So I'm showing my appreciation by raising as much money as possible so that other patients and families can receive care as amazing as I did." 
45-year old Carly Carlin, who is originally from Saltcoats in Ayrshire but has lived in Paisley for the last 16 years, is taking part in the Kiltwalk, following the support she has received as a patient.  
PICTURED: Carly Carlin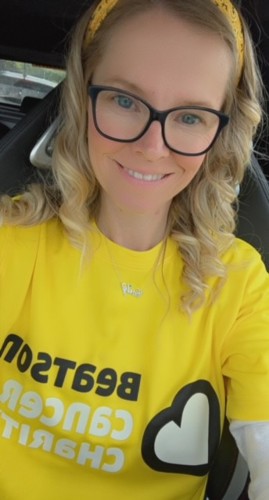 Carly was diagnosed with peritoneal mesothelioma, which is an incurable cancer related to asbestos exposure, in October 2019.  
Carly said: "Three and a half years ago as I walked through the doors of The Beatson, I embarked on a journey that for me will now last a lifetime. It will without doubt have many uphill battles, stormy seas and what may feel like dead ends. 
"When first presented, the journey looked incredibly dark, daunting and being honest, short, as the initial prognosis wasn't particularly favourable. With sheer determination I find myself here and thankfully on a nice flat scenic route for now. 
"It is all thanks to The Beatson that I am where I am today, the access to highly skilled and knowledgeable oncologists, access to treatments specific to my particular cancer and the support from everyone from the minute you step through those doors. 
"Beatson Cancer Charity for me is a local charity like no other. It is a vital source of funding for patients and their families providing essential wellbeing services for those in the west of Scotland at an extremely vulnerable time in our life. More importantly for me they fund specialist posts, research projects and fund much needed lifesaving equipment.  
"My feet have been my guide and kept me going forward throughout this journey, there is no time like the present to put them to good use and walk an extra 23 miles while the going is good.  
"Here I am now a lifetime patient of the Beatson, to some that will feel like a negative aspect of life, not me, I always find the positive out of every situation even if I sometimes have to dig a little deeper to find it. 
"Attending the Beatson gives me access to highly skilled and knowledgable specialists, access to high tech equipment and being kept under close surveillance ensures the care and treatment plans are implemented at that crucial point."