A jewellery maker has donated several pieces of jewellery to Beatson Cancer Charity to hand out to patients. 
Sophie Totten started making jewellery as a hobby during her time at university after developing a passion for it.  She ended up with so many pieces and initially set up a shop on Etsy – but then her mum came up with the idea of donating some to patients at the Beatson. 
PICTURED: Sophie Totten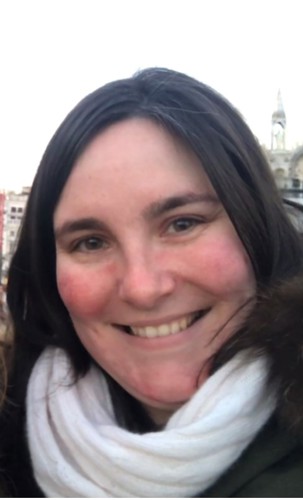 Sophie said: "I made the decision to close the shop for various reasons and, when I was stuck on what to do with my treasure trove, my mum suggested reaching out to the Beatson team.  
"She had experience of gifts being given to patients on wards from when her brother was chief consultant on one of the children's hematology/oncology wards in Ayrshire and I felt like that was the perfect home.  
"I love giving gifts and making people smile with my jewellery. The Beatson in particular has special meaning to me both on a professional and personal level - I work in clinical research, specifically oncology, and have had the pleasure of working with the staff at the Beatson for many years and seeing the amazing work they do.  
"My mum was also recently treated at the Beatson and I got to see a totally different side of the team and the exceptional care they give the patients. I wanted to do something to support the work the wellness team does since they really do make a fantastic difference to the patient experience." 
"I hope it makes them smile, makes their day a little brighter and gives them a few moments to be themselves."
Sophie Totten, jewellery maker
Our Wellbeing Team have since been able to hand out pieces of jewellery to patients in various circumstances: for birthdays, anniversaries or if they feel based on conversations with the patient that they could really do with something to put a smile on their face. 
PICTURED: Some of the pieces of jewellery donated to the Wellbeing Centre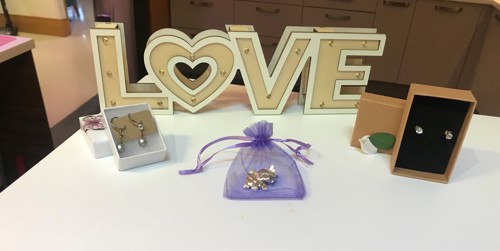 One patient who received a piece of jewellery was Christine. 
Christine said: "I hadn't left my ward for nearly two months, so to be given such a lovely gift really made my day. 
"Not only did I love my earrings, but they contained my birth stone. 
"So, I felt extra special. Thank you so much!" 
Sophie explains why she she felt it was important to give something back. 
She said: "I feel it is very important that people receiving treatment for cancer, and their families, get reminded that they are more than a cancer patient - they are still a person who has events to celebrate, days where they need cheering up a little or just deserve to feel special for no reason at all.  
"Maybe a young lady has just lost all her hair and is feeling really down about herself and a new piece of jewellery can help bring back her confidence. 
"My mum's exact words in this situation were "sometimes you just need bigger earrings", which I felt was an incredibly brave outlook. 
"A beautiful example of an actual patient experience I've since heard about was when a patient didn't have a chance to buy a present for a loved one and it was causing stress, so they chose something to gift to reduce that stress. 
"I hope it makes them smile, makes their day a little brighter and gives them a few moments to be themselves, and not feel like all they are is a cancer patient as they are so much more than that." 
We are so grateful to Sophie for her incredibly kind gesture, thank you so much for your support!