A Beatson Cancer Charity employee, who was diagnosed with cancer nearly ten years ago, has raised over £100,000 for the charity. 
42-year old Paul Sheerin from Cumbernauld was diagnosed with testicular cancer in 2013 when he was 33-years old. He's now nearly ten years clear and has raised a total of £101,221.57. 
Paul started volunteering for the charity when he received the all-clear and has been a volunteer engagement officer for the last five years. 
His target goal was met after hosting his annual Footgolf event on 27th March in Cumbernauld, raising £11,200.
WATCH: Beatson Cancer Charity worker raises £100k for charity nearly 10 years after cancer diagnosis
Paul said: "To raise over £100,000 is amazing. I can't believe it, it's been nine years of fun.  
"A lot of hard work but to get to that target was a big, big goal and I've got there now so I'm delighted.  
"I fundraise for the Beatson Cancer Charity simply because the Beatson saved my life.  
"Nine years ago, I was diagnosed with testicular cancer which spread to my stomach and when I became well enough I just wanted to give back to the charity - so I became a volunteer. 
"I started fundraising and as I said, the bug kind of kicked in then and I just kept it going."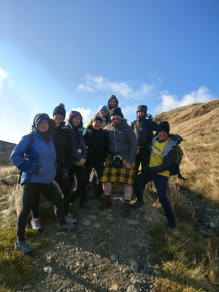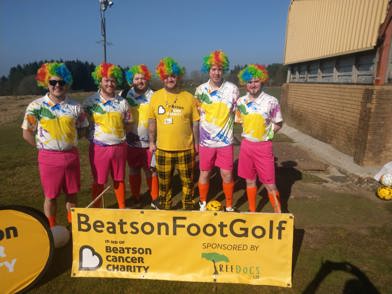 "I've always said it - I'll keep going until people get fed up of me."
Paul Sheerin, volunteer engagement officer at Beatson Cancer Charity
Paul has hosted and taken part in several events over the years in order to achieve this target, and regularly organises football cards and raffles on social media to raise additional money. 
He said: "My flagship event is my footgolf. I've done that for the last five years and it's amazing - the amount of guys that turn up for that, we're talking 100 people every year turn up for that and it's a great day, good fun and at the end of the day it raises a lot of money, but I've done a pathetic attempt at Movember, I've done a hill climb, we started the Kiltwalks.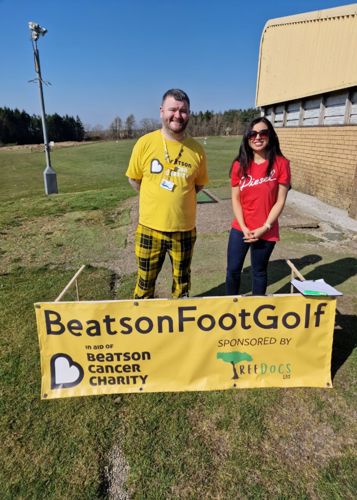 "That's just been amazing for me as well - for my own fitness as well.  
"Footgolf's just been and gone - that raised £11,200 to take me over that £100,000 and now we're preparing for the Kiltwalks.  
"I've signed up for the four official Kiltwalks and also the virtual Kiltwalk this year."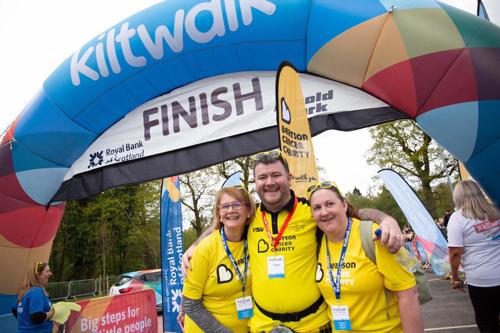 Paul says despite reaching his fundraising goal, he's not going to stop anytime soon. 
He said: "I've always said it - I'll keep going until people get fed up of me and I don't think that will happen because people know the passion I've got for the place and obviously they know from my experience and what I've told them that the place relies on donations to keep going.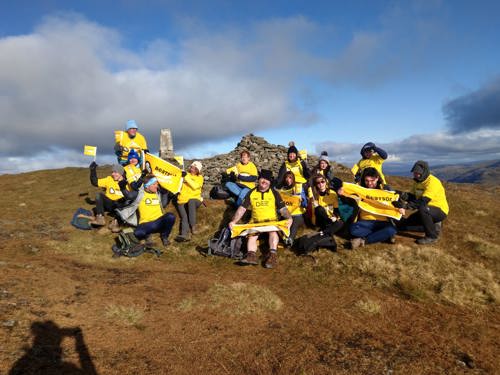 "This centre couldn't open without donations, we couldn't give the researchers their money without the money coming in either." 
You can donate to Paul's Kiltwalk page here. 
Paul - thank you so much for your incredible support. You are such an inspiration!! 💛