We are proud of our track record in making modest but carefully considered investments that have led to important discoveries or leveraged more significant funding.
In 2016 we committed to investing £850,000 in the Radiotherapy Research Project, led by world-renowned scientist, Professor Anthony Chalmers. This high-quality research into cancers that are hard to treat - head and neck, brain, lung and pancreas, could help to solve one of the greatest challenges in cancer research – how to use radiation more effectively to kill tumours whilst minimising harm to the surrounding healthy organs.
Often the most thrilling and unexpected break throughs in science occur through the synergies and interactions between diverse scientific disciplines.
We supported Professor Chalmers in assembling a team of specialists from various fields: a statistician, data scientist, physicist, oncologist and a radiographer.
Why now is the time to invest in Radiotherapy Research
For many years, radiotherapy has been one of the most effective forms of cancer treatment. A half of all patients receive it, while it's the primary form of treatment for two-fifths of patients whose cancer is cured. However, the potential damage to surrounding, healthy cells means that we have to limit the amount of treatment we can give to patients. All that, however, is about to change.
Professor Anthony Chalmers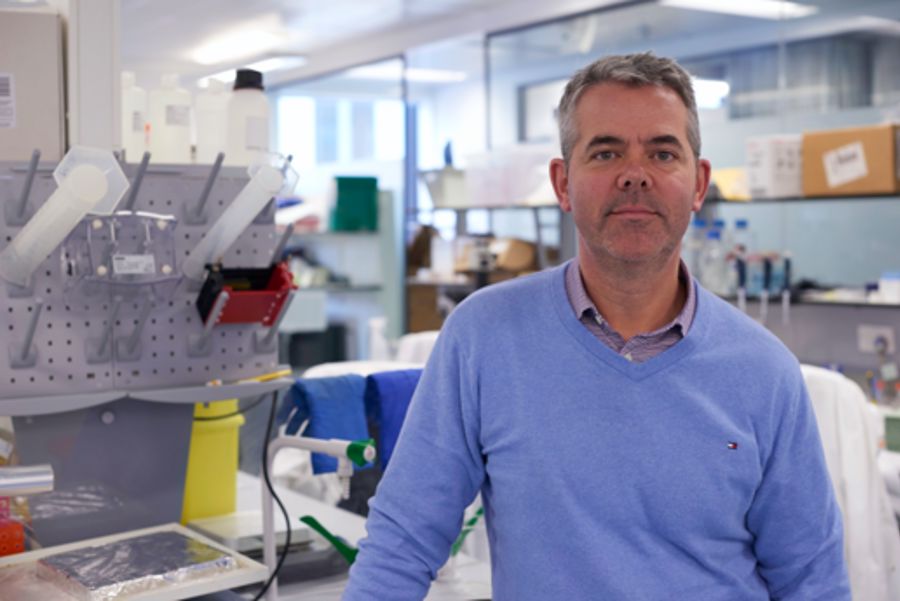 Professor Anthony Chalmers explains the importance of the research he will be carrying out and why we need to invest in pioneering research like this.  
"Over the last five to ten years, there's been a revolution in radiotherapy technology. Today, we have a wide range of innovative tools and approaches that deliver radiotherapy much more accurately. It means that, in some cases, we can give a higher dose. In other cases, where we can't increase the dose, we can combine it with innovative drugs to make it more effective against cancer.
"These are exciting breakthroughs, and at The Beatson we're continuing to refine and improve them in the laboratory. But the next critical step is to test them in patients. And for that, we need your support to create the Radiotherapy Research Project.
"Many of the new drugs that are revolutionising radiotherapy technology have been developed right here in Glasgow. Now we need to put in place the experts who will turn pioneering research into life-saving cancer treatment in patients.
"We hope to significantly increase the chances of treatments shrinking and controlling tumors. This, in turn, will lead to increased survival rates in cancers where there is a poor outlook, such as those of the lung, brain, pancreas, head and neck. In short, more people will win the battle against cancer."
Three major advances we aim to test in patients:
Intensity Modulated Radiotherapy:
This lets us deliver radiotherapy much more accurately to cancers that are irregular in shape or close to critical structures like the spinal cord or heart.
Image Guided Radiotherapy:
Using sophisticated MRI or PET-scanning techniques, we can track cancers as they move or change in shape or size during cancer treatment.
Molecular targeted agents:
These new-generation drugs can be combined with radiotherapy to knock out specific molecules that are resistant to cancer treatments.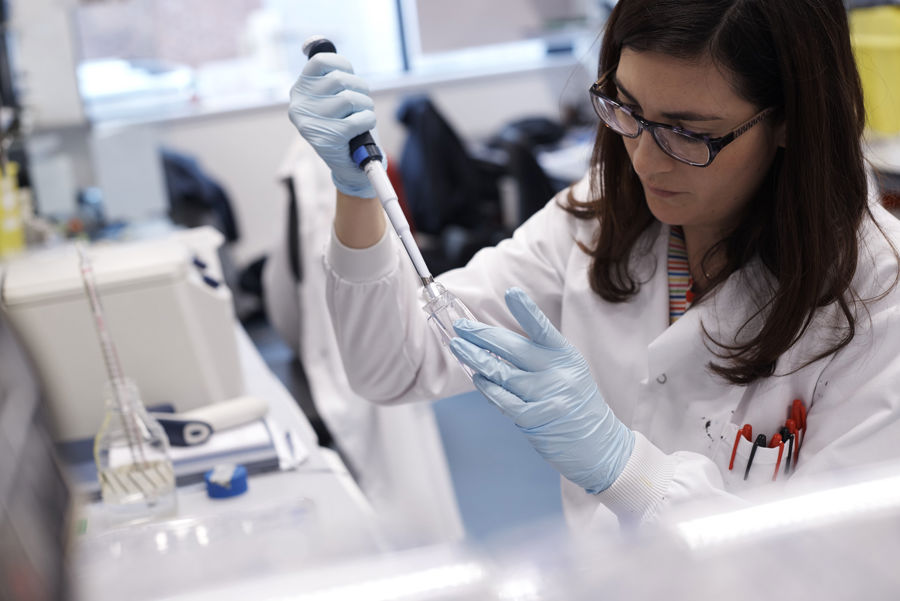 Patient Story - Andrew Fairlie - (1963-2019)
"Like thousands of other Scots, I was devastated when I was told I had cancer.
"Fortunately, I was in the best of hands at the Beatson West of Scotland Cancer Centre.
"It was during my radiotherapy treatment that I met Professor Anthony Chalmers. When he told me about his ambitious plans for the Radiotherapy Research Project, I knew I had to get involved.
"What we fund now could change the nature of cancer treatment, not just for my family or yours, but for generations to come. It's incredible to think that, together, we could set up the research that means more people across Scotland – and the world – win the fight against cancer."
To have world-leading research right here in Scotland, giving patients the very best chance of beating cancer, is a truly amazing opportunity. We simply must grasp it.
Andrew Fairlie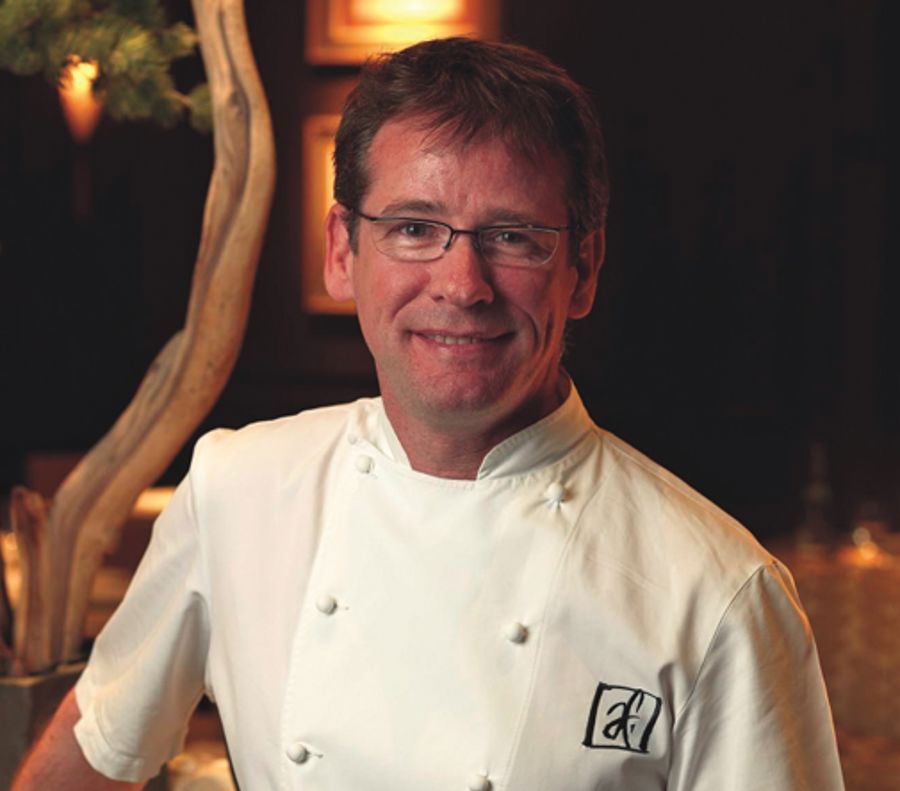 "I had the privilege of knowing Andrew both as a patient and through his involvement in our Radiotherapy Research Project. Although he was a very private person, he was completely committed to raising awareness of brain tumours, and his selfless support for Beatson Cancer Charity and our radiotherapy research team was humbling. We will always be indebted to him for his kindness and generosity of spirit." – Professor Anthony Chalmers
Professor Chalmers' team has since been recognised as a centre of excellence in radiotherapy research and awarded £3.5m over five years by CRUK.
This funding will take their work to a new level, accelerating the development of new technologies and techniques that will make radiotherapy more personal to each individual patient, and more effective.
This is an immense achievement and we are excited about what breakthroughs the team will deliver in the near future.
Glasgow has the highest incidence of cancer in Europe, so Scotland needs the Beatson… and we need your support. If your heart is close to any of our appeals you can donate today.
To show your support to Beatson Cancer Charity please donate today.
Regular donations provide us with a reliable income to plan our future projects and services and fund our vital work to beat cancer. A small amount each month makes a really big difference to our work. Thank you.
Find out more about our research here.