Walking into The Beatson for the first time was a scary experience. Having been diagnosed with Breast Cancer in May 2016 it was this first time I was fully made aware of the sheer quantity of people being treated for cancer in this amazing hospital.

With 50% more people surviving cancer than 10 years ago the advances are staggering. It was also the first time I had come face to face with the reality of fighting cancer. The waiting room was full of ladies in wigs, head scarves or rocking cropped cuts. I remember feeling totally overwhelmed and the reality of what lay ahead of me really hit home.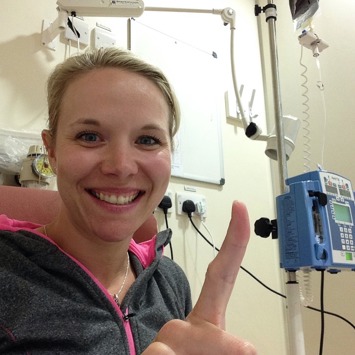 I needn't have been scared as I was about to be given cutting edge medical care by fantastic doctors and nurses. During my treatment at the Beatson I received four rounds of chemotherapy and nineteen radiotherapy sessions. At every appointment I was given lots of information and the oncologists and nurses took their time to explain my treatment plan carefully, happily answering a long list of questions.
Chemotherapy was the most difficult part of my treatment due to the severe side-effects but the nurses were there every step of the way with support and advice. When I arrived to begin my chemo I came armed with my laptop, a book and my phone to keep me entertained while I had my infusion which took about 4 hours. In the end I hardly even opened my laptop, I spent most of the time chatting to the other five patients in the room and the lovely friendly nurses.
Nothing was ever too much for the staff, they always did their best to keep you comfortable and happy. I was given heat packs to ease the strange feeling of the cold medication going in to my drip and blankets to keep warm. There was even a bubbly volunteer who came round with a trolley of hot drinks, snacks and sandwiches to keep us well fed while we waited. The time passed really quickly during chemo infusions and I enjoyed getting to know the staff.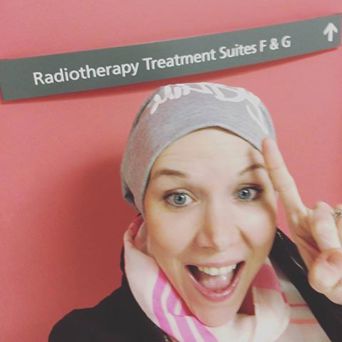 Radiotherapy was very different to chemo in that you go every week day for several weeks. I had expected there to be only one machine in the hospital, knowing that they cost several million pounds each, so I was shocked to find out there were around 12 machines in The Beatson. Each radiotherapy session is very quick and I was often in and out in ten minutes. It's a completely painless treatment and you feel nothing while under the machine. Gradually after a few weeks of treatment your skin becomes irritated, a bit like sun burn. I was lucky and suffered very little side effects, my skin was sore for around a week and I was a little more tired than usual.

Having radiotherapy for breast cancer is a bit of a daunting experience as you have to take your clothes off from the waist up however the staff are so kind and friendly I never felt embarrassed or awkward. Going for my last radiotherapy session was a huge milestone for me as it marked the end of my hospital treatment, the staff made me feel amazing. In every treatment room there is a little bell on the table, I had wondered for weeks what this was for. It was made clear as I was told to ring the bell for my last treatment while the staff clapped and cheered.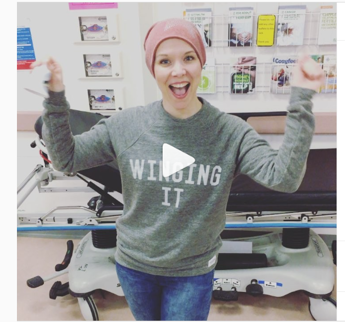 If you have been inspired by Audrey's experiences you can visit her blog site Cancer with a smile.
For more inspiration and hints and tips of going through treatment see Audrey's Hints and Tips on getting through chemo 
Fighting cancer is no easy job and you need a team to get you through. Writing this now I have tears in my eyes remembering how lucky I was to have the staff at The Beatson on my side, they made a really hard battle a lot easier and I couldn't have done it without them.
Audrey Allan