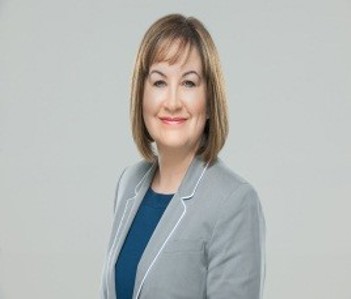 Catherine is an HR Business Partner with the Tony Blair Institute for Global Change, with a HR career spanning 30 years.  Throughout her career, she has worked across several different sectors – food and drink (Diageo), technology (Cadence Design Systems), financial services (National Australia Group), ACCA (not for profit), and now charity. Her current role utilises her extensive international HR experience which has been the most interesting part of her career to date.  
She was interested in becoming a board member of the Beatson Cancer Charity because she felt that her broad HR as well as previous board experience could be put to good use by an organization which does such great work in the area of cancer care and research, not just in her home town of Glasgow, but across Scotland.  Like many people, cancer has affected family, friends and colleagues.   
Catherine's passion is travelling and discovering and appreciating the food and culture of different countries.  She is also a keen cyclist and a Formula One enthusiast!