We are delighted to announce Beatson Cancer Charity has approved grant applications from 23 cancer professionals to support the development of research and clinical services in the west of Scotland. 
The Beatson Research and Development Fund was launched by Beatson Cancer Charity in June last year. Clinicians, researchers, radiographers, allied health professionals and nursing staff who work at The Beatson, Beatson Satellite Sites, CRUK Beatson Institute and University of Glasgow were invited to apply for grants. Applications were accepted until September and following assessment reviews, 23 of these have been approved, totalling to a £1.36 million spend – the largest open call grants programme delivered by Beatson Cancer Charity. 
WATCH: Beatson Cancer Charity approves £1.36 million to fund vital research
One of these grants includes £30,000 which is going towards maximising the effectiveness of using photodynamic therapy to treat glioblastoma. Professor Anthony Chalmers, Chair of Clinical Oncology at the University of Glasgow, and Dr Paul Brennan, Reader and Honorary Consultant Neurosurgeon at the University of Edinburgh, will be supporting and training PhD student and neurosurgeon Nazar Vasyliv from Ukraine, as part of this project. 
Nazar originally entered residency in Kyiv in 2014 before deciding to move to Scotland in 2021 in a bid to find alternative solutions to recurring problems found when treating glioblastoma patients.  
PICTURED: Nazar Vasyliv and Professor Anthony Chalmers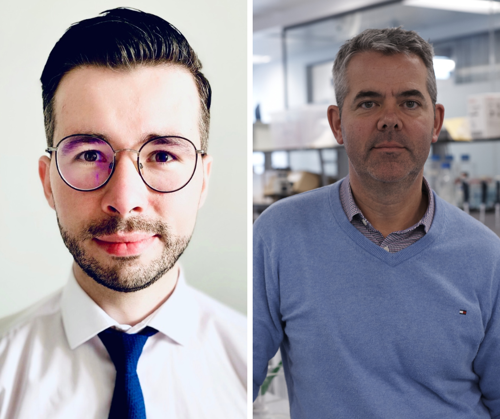 Professor Chalmers said: "This research project will investigate a new form of treatment for glioblastoma and look at ways to make photodynamic therapy more effective as a treatment for this aggressive brain tumour. 
"I'd like to thank Beatson Cancer Charity for the support which will give a very promising Ukrainian neurosurgeon the opportunity to complete a 3-year PhD research project. 
"We hope the outcome will benefit those diagnosed with glioblastoma in the future." 
Dr Thomas Drake, Clinical Research Fellow at the CRUK Beatson Institute, has been awarded over £67,000 to develop a data platform to assist the early detection of liver cancer. The 10-month project will provide a future proof data platform which will make research participation accessible to all. This could have a particularly large impact in Scotland following a study last year* which showed it has the UK's highest rates of liver cancer, with deaths and diagnoses doubling since the late 1990s.  
PICTURED: Dr Thomas Drake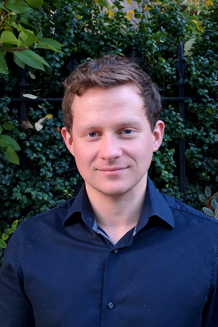 Dr Drake said: "This funding will help us to understand why people develop cancer and how we can help people with cancer best, by looking in detail at what happens in the lead up to diagnosis and after treatment.  
"We hope that this will make future research much more efficient and effective. By considering lots of sources of data, we will be able to produce a much more detailed picture of the journey people go through, making it much easier for us to do research that involves more people and quickly.  
"I'd like to thank Team Beatson and everyone who has raised money - this really will be a great thing to deliver for people with cancer and I hope it will be useful for everyone." 
Just under £67,000 has been approved to enable Dr James Park, Consultant Colorectal and General Surgeon at the Queen Elizabeth University Hospital, to develop a new surgery and chemotherapy service for patients with colorectal cancer peritoneal metastases, which is set to be the first in the West of Scotland. The funding will be used to purchase a machine which heats up chemotherapy drugs and pumps them into the abdomen during surgery. Any patients currently requiring this treatment must travel to Basingstoke or Manchester to receive it. 
PICTURED: Dr James Park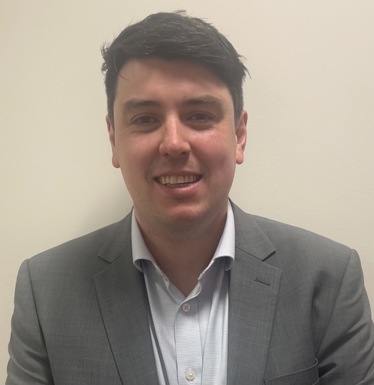 Dr Park said: "I would like to thank Beatson Cancer Charity for their financial support. The purchase of a hyperthermic intraperitoneal chemotherapy machine for the Queen Elizabeth University Hospital will allow us to offer surgery for a group of patients in the west of Scotland with advanced colorectal and appendix tumours who, until now, have only been able to undergo such treatment in specialist centres in England. Having the opportunity to undergo treatment closer to home will hopefully make this much less stressful for patients and their families." 
Clinical Service Manager, Margaret Gray, is receiving a grant of £30,000 which will provide The Beatson West of Scotland Cancer Centre with its first portable echo machine, which enables the sonographer to carry out cardiac ultrasounds at the bedside of a patient without requiring them to move. This machine checks the heart is still functioning properly when a patient is receiving treatment for cancer. 
One of the biggest grants approved through the Beatson Research and Development Fund included £140,000 to support Jennifer Hay, Head of the Glasgow Tissue Research Facility. The project aims to improve early detection and our understanding of how colorectal cancer develops by using new AI and deep learning technology to analyse colorectal tissue. This technology will future proof the service currently being offered at the facility and enable the team to support more translational research for other cancer researchers. 
PICTURED: Jennifer Hay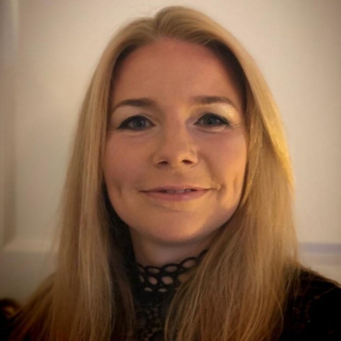 Jennifer said: "I am incredibly thankful to Beatson Cancer Charity for awarding me this grant and I am looking forward to using artificial intelligence to identify novel biomarkers in cancer which could be used for targets of therapy.  This is, and always will be about, the patients and how we can improve treatments and outcomes for them and I'm excited to get started." 
Beatson Cancer Charity is also supporting a research study which aims to generate a large genetic data base from pre-treatment diagnostic biopsies of advanced Head and Neck squamous cell carcinoma cancers in Glasgow. The £94,000 grant will allow Dr Conchita Vens, Research Group Leader and Reader in Translational Radiobiology at the University of Glasgow, to develop predictive biomarkers designed to assist treatment decisions and improve treatment personalisation for Head and Neck squamous cell carcinoma cancer patients specifically in Glasgow. 
A grant worth over £129,000 has been awarded to a PhD research project which will aim to identify and validate novel genes and pathways that can drive resistant prostate cancer by using cutting edge technology. By the end of the four-year study, Dr Imran Ahmad, who is a Clinical Senior Lecturer and Honorary Consultant Urological Surgeon at the University of Glasgow, hopes to provide information on the drivers of prostate cancer progression.  
PICTURED: Dr Imran Ahmad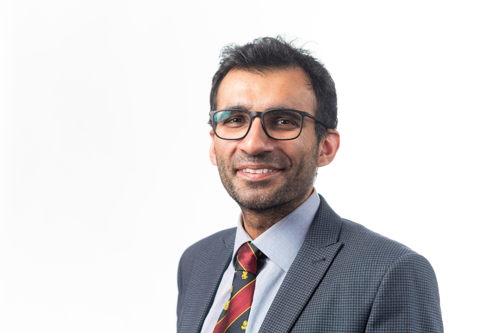 Imran said: "I am delighted to secure this funding from Beatson Cancer Charity, which will enable us to train the next generation of scientists to identify new treatments for men with advanced prostate cancer in the west of Scotland and beyond." 
Nearly £100,000 will be invested into an 18-month research project which aims to accurately predict which patients will develop a polyp, which is a small tissue growth which could turn into bowel cancer. Aula Ammar, who is a Research Associate at the University of Glasgow, hopes it will be able to determine which patients require a colonoscopy which could in turn reduce the number of people needing repeated checks. 
Around £29,000 is also being granted to support Clinical Research Fellow at the University of Glasgow, Dr Adam Bryce, with a PhD research project which will focus on developing the current understanding of cachexia in pancreatic cancer and lay foundations for treating this wasting condition. 
PICTURED: Dr Adam Bryce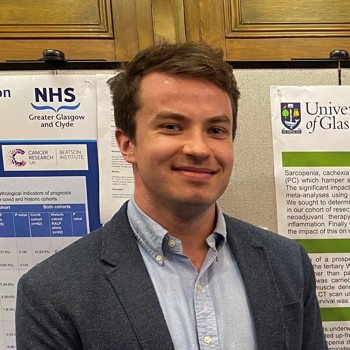 Adam said: "I am incredibly grateful to Beatson Cancer Charity and benefactors for this generous grant. 
"Pancreatic cancer is a devastating disease affecting many hundreds of Beatson patients annually and countless thousands worldwide.  
"The biology of pancreatic cancer is notoriously complex and urgent research is needed to understand and target this biology. This grant will provide an invaluable and timely contribution to these efforts." 
Other grants which have been supported by the fund include those focusing on ovarian cancer, multiple myeloma and leukaemia. 
Martin Cawley, CEO of Beatson Cancer Charity, said: "This has been an exciting initiative for Beatson Cancer Charity to be involved in. We're grateful to be able to offer funding to these projects. 
"We have continued to work in close partnership with clinicians and researchers at The Beatson West of Scotland Cancer Centre and The Beatson Institute for Cancer Research to help to deliver life-saving research over the years. 
"We'd like to thank everyone who applied to our Beatson Research Development Fund Programme and we are looking forward to hearing updates from these projects." 
Thank you to all our wonderful supporters for making this possible.