With everyone currently under lock down due to the coronavirus outbreak, we all have an enormous sense of uncertainty which has resulted in many of us having increased stress in our lives.
In this blog we wanted to educate and help you in way to deal with your stress levels.
A lot of these ideas have come from our very own Beatson Cancer Charity Wellbeing team who developed this as part of our stress management course. 
The ideas and concepts in this blog aim to help you recognise the causes and symptoms of stress, how it affects you physically and emotionally and teaches you techniques for dealing with stress in a healthy way. 

What is stress?
Stress is a major threat to your quality of life, physical and psychological wellbeing. The three main groups of stress are environmental, social and personal.
All of these have many different factors to how they can cause a lot of problem to your stress levels. These can include things like where you live/work, health issues, relationship problems and many more!

Stress Stats
There are three main health symptoms of stress, which all have different elements to how they can affect you. This includes your Cardiovascular and Digestive System, muscle and joints issues along with some other health conditions. 
Check out some of the health factors below for bringing stress:
Cardiovascular System:
High Blood Pressure
Heart Attack/Heart Disease
Stroke
Migraine
Digestive System:
Nausea
Heartburn
Ulcers
Irritable Bowel Syndrome
Indigestion
Muscle and Joints:
Headaches
Cramps
Muscle Spasm
Back Pain
Other related conditions
Asthma
Insomnia
Low Immune System
Diabetes – due to poor diet
Sexual Disorders
Allergies
Cognitive Ability, Emotion and Behaviour
In terms of of the more mental and social sides of stress, if can be really damaging to your cognitive ability, emotions and overall behavior. 
By being aware of these it might help you to identify how stress is affecting you mentally or socially. 
Cognitive
Decrease in concentration and attention span
Decrease in short and long term memory
Easily distracted
Mistakes more often
Decrease in planning and organisational skills
Emotion
Change in mood
Emotional outbursts
Low self-esteem
Feeling worthless / helpless
General Behaviour
Increased absenteeism
Increased alcohol, drugs, caffeine and nicotine
Low energy levels
Disturbed sleep pattern
Poor Diet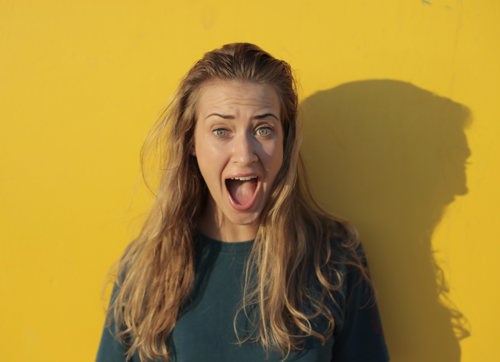 Enemy beliefs 
Many of us are guilty of adopting beliefs around being stressed or why things happen in our lives:
"It's just my luck"
"I can't do this"
"I must cope"
By having these beliefs you will in actual fact cause yourself more stress throughout your life.  
Energy levels 
Your energy levels are also another big factor in how stress can affect you physically and mentally. Here are some reasons for energy loss:
Trying to do too much
Arguments
Trying to keep up with others
Worrying
Work pressure
Meeting demands of others!
How to deal with stress
To help you out, our wellbeing team suggested to try out some of these principles to help reduce the stress levels in your life. 
Goal Setting and Timing 
By having goals you will be able to have better control of what is going on in your life, whilst maintaining other outside factors. These can include personal, work and home goals. Here are some examples:-
Personal:
Lose weight 
Stop smoking 
Gain a qualification 
Drink less 
Work:
New job
Increase earnings
More responsibility
Home
New home
Home improvements
More family time
Any of the above may in fact cause your stress and anxiety, however it's good to split your goals into short, interim and long-term. By separating your goals, you alleviate the pressure and stress your put on yourself.
Short term - your daily goals which begin today 
Interim - step taken to reach your long term goals 
Long - goals set over a longer period of time

6 D'd of Effective Goal Setting 
Here are our 6 ways to effectively set goals:
Define your goal
Divide your goal into manageable chunks
Decide on an idea for achieving your goal 
Design your action plan 
Do the task you set out to do in the plan 
Diagnose the results of your actions  
Affirmations and Meditation
Using affirmations and Meditation can be a brilliant way to relive your stress levels in short and long-term. 
Affirmations are positive statements that can help you to challenge and overcome self-sabotaging and negative thoughts. All you need to do is say them over and over to yourself as you start your day, or as you're about to enter a potentially stressful situation:
"I am going to have a good day"
"I appreciate my body" 
"I am going to be positive"
"I appreciate my freedom to make decision" 
Meditation can be a great way to get away from your daily stress, even just 10-15 minutes is enough to put you back in a more positive mindset - Check out our meditation playlist on our YouTube channel here - Give it a try!   

10 Tips for a mentally and physically balanced life
We also recommend you consider these 10 tips to reduce your overall stress levels in your life. 
Exercise
Drink plenty of water
Be Positive
Feel no fear and do it anyway
Visualize your goals and dreams every day
Feed your body well
Live in the present
Live with integrity – be who you appear to be
High self-esteem 
Live respectfully 

We hope you enjoyed reading this blog. Why not check out some similar articles below: 
For tailored cancer information and support visit 'My Light' here.