In January 2013, warehouse worker Paul Sheerin, aged 41, from Cumbernauld was diagnosed with testicular cancer which then spread to his stomach. He underwent surgery and a gruelling course of chemotherapy and radiotherapy to treat the cancer. Six years on, Paul tells us how he is living well beyond cancer. 

"When I was 33, I found a lump in my testicle but being a stubborn man, I didn't get it checked until my wife Louise pushed me to go to the doctor.  I was sent straight to the hospital for an ultrasound scan.  I was told I had cancer and my life turned upside down.  I was scheduled to have surgery the next day to remove the testicle and just as I thought things couldn't get any worse, we were told I might not be able to have any more kids.  This was devastating as we had always dreamt of having a big family, but we counted our blessings that we had our one-year old son Corey.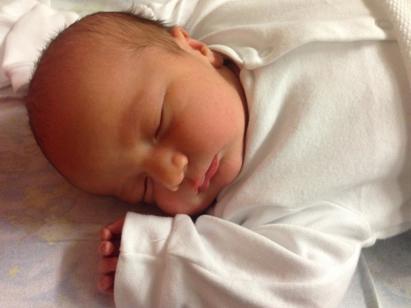 The surgery went well, and I was feeling confident.  Then against all odds we found out that Louise was pregnant! But just as things were looking up, I was told that the cancer had spread to my stomach.  I was petrified. I didn't know what to expect or how I was going to feel, but when I went to the Beatson to begin my chemotherapy, the staff were fantastic and explained everything clearly.  I was admitted to ward B2 and this is where I first heard about Beatson Cancer Charity's Wellbeing Centre.
From the first time I walked in, I was made to feel so welcome.  It was so calm and relaxing that it became like my second home.  I would go there in the morning for a newspaper and a coffee or I would just sit and chat with the team.  Louise was reassured that I wasn't alone which meant so much to her while she was running about after Corey or attending Midwife appointments.
During the worst nine weeks of my life, the Wellbeing Centre became a lifeline for me.  When I started losing my hair, Ian the hairdresser shaved my head and I had an Indian head massage to soothe my scalp.  I wasn't usually a guy who liked getting pampered, but the complementary therapies helped to relieve some of the stress and anxiety I felt.  I couldn't believe that the therapies offered to me were completely free of charge and funded entirely by donations.  I was so grateful.
I had my last session of chemotherapy the day before my wee brother and his partner's wedding.  I was so relieved that it had finally come to an end.  I was exhausted and could hardly stand, but to be at the wedding was a goal I'd been aiming for and I am forever grateful to The Beatson and the Beatson Cancer Charity for helping me get there.
I can't describe how much my life has changed.  I'm six year's clear thanks to The Beatson and Louise and I now have three healthy, happy wee boys which is something we could only have dreamt of.
Paul now works as Volunteer Engagement Officer with the Beatson Cancer Charity and gives up his free time to help fundraise for the Charity. He feels that everyone there did so much for him and helped him through one of the hardest times of his life and he wants to give something back."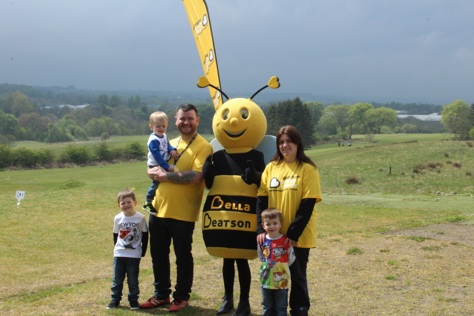 This year, as he approaches the big 40, Paul wants to do something spectacular to celebrate and has embarked on #12fundraisersin12months - challenging himself to complete all five Kiltwalks, climbing to the top of Ben Ledi, organising a footgolf tournament, coffee morning, Christmas Fayre and 24 hour cycle, amongst others, with the aim of raising in excess of £40,000 for the Charity.
To support his fundraising donate at justgiving.com/paul-sheerin4.
Life is now on the up for Paul and his family.
To support others going through what Paul has experienced every day please get involved.
"The staff at The Beatson are second to none and really took the time to get to know me and my family, making us all feel at ease during what was a daunting experience."
Paul