Request your free legacy information pack today
There is no obligation to leave a gift in your Will when using the Free Wills Service but we would be grateful if you would consider it.
Every legacy we receive, large and small, allows us to continue providing world-class services and funding vital research.
If you would like to request a free legacy information pack, please contact our Individual Giving Officer Kirsty Emmerson on 0141 212 0505 or by emailing   Kirsty.Emmerson@beatsoncancercharity.org
Beatson Cancer Charity is delighted to have partnered up with McClure Solicitors who provide three key services: 
Free Will writing service

 
Free Will review

 
Half price power of attorney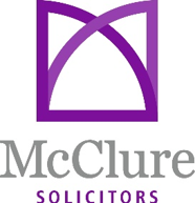 Benefits:

 
McClure Solicitors will prepare your Will free of charge – a service which usually costs £150 for a single client. All you need to do is consider leaving a donation to Beatson Cancer Charity. Using these services mean that your wishes will be honoured in full, without any confusion.  
To find out more information or to arrange an appointment with McClure Solicitors call 0800 852 1999.