We are delighted to announce that you can now play our Christmas Raffle online.
Play below!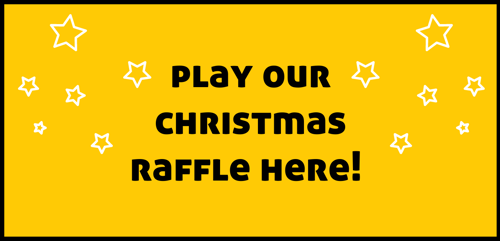 We are  very excited to  announce the launch of our Christmas  Raffle 2021!
Special thanks to our Sponsor, Property Store EK, you have the chance to win a fabulous First Prize of £1,000, along with some excellent runner up prizes and support Beatson Cancer Charity at the same time!
Every ticket that you buy will go a long way in helping us support more people affected by cancer every step of the way.  
Join in for only £1 a ticket and help us to make a real difference.
Closing Date for entries: Friday 10th December 2021     
Draw date: Friday 17th December 2021


💛 1st Prize -£1,000 cash prize

💛 2nd Prize - Next-Gen Console kindly donated by Gamersheek

💛 5x 3rd Prizes - Organic seaweed skincare set kindly donated by ishga Skincare.
Kindly sponsored by
I am delighted to support Beatson Christmas raffle having seen first-hand the support they provide to those affected by cancer and their families .The wellbeing centre provides an oasis of calm and a warm welcome to users and I am always amazed at the wide variety of support they offer. Good luck to everyone buying a ticket, you are supporting an amazing charity.
Lori Robb, Director, Property Story EK
It's so simple to enter our Christmas Raffle.
How to enter:
Play online via- Beatson Cancer Charity (thecharityraffle.co.uk) 
Tickets come in books of 12, however, there's no need to complete the book, please just enter as many tickets as you can. You can also request additional books to share with friends and family.
Email  raffle@beatsoncancercharity.org  or call 0141 212 0505 and we will post your tickets to you together with a payment form and freepost return envelope. 
Each entry is just £1 – the more entries you buy the better chance you have of winning one of our fabulous prizes (Please see T&Cs).
All completed entries, together with the required payment should be received by us on or before Friday 10th  December  2021 to ensure your tickets reach the draw  on  Friday  17th  December  2021 *
*Any late entries will be gratefully received as a donation to Beatson Cancer Charity 
Our winner will be contacted directly by telephone and will feature on Beatson Cancer Charity social media (subject to consent).
Tickets can also be picked up from the Beatson Cancer Charity Office and Café. 
Terms and conditions for Christmas Raffle 2021 can be found here.

From all of us here at Beatson Cancer Charity, we wish you the absolute best of luck in this fantastic raffle! 
About our Prize Donors 
Gamersheek
Here at Gamersheek, we believe there is a better way to do retail. A more valuable, enjoyable way where customers are earned rather than bought. We're obsessively passionate about our products and we know you are too and our mission is to help as many customers get the items they want at the best possible prices, whilst delivering industry-leading customer service. We don't just focus on one product, we are building an empire from companies such as Good Smile Company, and products ranging from Nendoroid to video games! 
Gamersheek are happy to support the Beatson Cancer Charity Raffle, supporting a local charity that has done a lot for our staff and their families personally!
ishga
The name ishga is derived from the Gaelic word for water.
The pure, clean waters of the Hebridean Islands off the northwest coast of Scotland is home to ishga, and where we sustainably hand harvest the seaweed that's at the heart of our skincare range. Hebridean seaweed contains natural antioxidants with properties which transform and protect skin. ishga has developed a bespoke process to extract its natural goodness, harnessing an abundance of vitamins and minerals to create a remarkable range of products.