Are you ready to go Off the Beatson Track?  
This summer join us at the Riverside Museum for our annual 10k walk, 'Off the Beatson Track'.  As this is a celebration of our 10th year of OTBT, our joining fee is at the discounted rate of £10 - with kids under 16 and dogs able to attend for FREE!* 
The last ten years have seen over 14,000 participants walk over 86,800 miles - making it Glasgow's brightest sponsored walk as we turn Glasgow's west end Beatson yellow. This fun-filled 10k walk is fully accessible and perfect for all ages, making it a great day out, full of family entertainment! 
Sign up with your friends, family, colleagues (and dogs!) and join #TeamBeatson to show support for patients and families facing cancer.  
 We look forward to going Off the Beatson Track with you! 
*Max of 3 children per 1 adult. 
Getting there:
The nearest train station and subway is Partick station.
You can pay to park at the museum which is also outside the LEZ (Glasgow's Low Emission Zone - LEZ (arcgis.com)) This will be at a reduced cost of £2.60 to park for the day, please find a volunteer on the day to receive a parking vouchers to place on dashboards.
Just Giving page:
OTBT Just Giving page to share with friends and family can be found here: Off the Beatson Track 2023 - JustGiving
Collecting your free top:
Once you have signed up, you can collect your t-shirt from our Charity office during the below collection dates which are in August! 
You can find our offices in the Diabetes Day Centre just up the hill (less than 200m) from the main entrance to The Beatson West of Scotland Cancer Centre, 1053 Great Western Rd, Glasgow, G12 0YN.
T-shirt Collection Dates
Thursday 17th 10am-4pm 
Saturday 19th 12pm-2pm 
Monday 21st 10am-4pm 
Wednesday 23rd 10am-4pm 
Thursday 24th 10am-4pm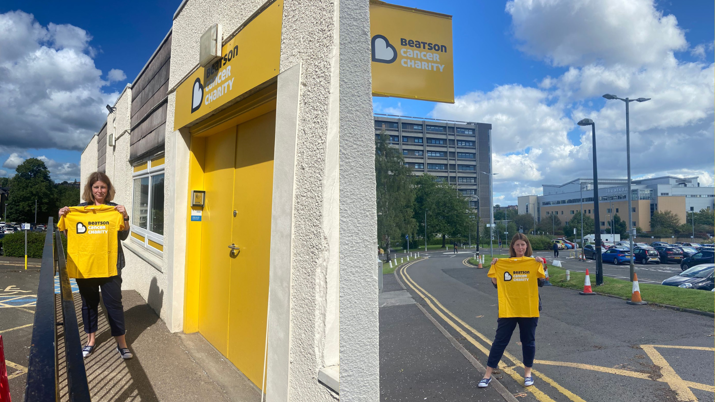 If you are not able to make the above dates, please contact fundraising@beatsoncancercharity.org