We are delighted to announce that this much-loved Christmas event will return to the city with a new route around Glasgow Green and the Gorbals.   


We are thrilled that profits from this year's event will be split between the Beatson Cancer Charity and the Lord Provost's Children's Fund after a three year break due to the pandemic.
Price: £15 Adult, £5 Child (16 years and under), no charge for babies/toddlers  (*includes £1 admin fee)  Participants can enjoy free bus travel to and from the event courtesy of First Bus.  
Registration closes on Friday, December 9th at 4 pm. Families can bring babies in prams to take part in the run as well as dogs – but will be in the last group to set off for safety reasons. Run numbers and T-shirts should be collected from the 1st floor on the St Enochs Centre at the Clydeside Collective Unit across from H&M, from Thursday 1st December – Saturday 10th December, 10am-6pm.
There will be no costume collection or registration on the day. 
This iconic 5K family fun run will be more sustainable with reusable T-shirts replacing the previously used Santa costumes.  There will also be a chance to purchase a Beatson Santa Hat at the time of collection.



You can also donate to our Just Giving page for the event here
Event time: 10.00 am 
Event location: Glasgow Green


Book your place and find out more below: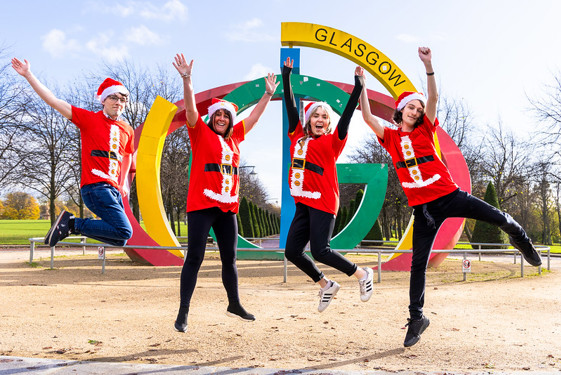 Santa Dash – Frequently Asked Questions


Registering
Can you register to run on the day?
No. Unfortunately there will be no registrations on the day.
What age is an 'adult' and what age is a 'child'?
A child is anyone under the age of 16 unless they are in full time education we will then allow them to pay a child entry fee up to 18.
Do I need to register a baby?
Babies do not have be registered however they will not receive a suit or medal.
Can I register more than one person at a time?
Yes. The person who is registering the group should enter their own details on the form and order the number of suits they need for the group. An email will go to the person who has registered the group to tell them when they can collect their suits. Remember the email will go to the email address you register with.
What do I get for my registration fee?
You get your Santa Dash t-shirt, race number and medal.
Who do I contact if I have a problem with registering for the Santa Dash?
If you are having difficulties registering for the Santa Dash please email us at: LESevents@glasgow.gov.uk
Once you have registered
When will I receive my race pack?
Race information will be sent out by email week commencing Monday 14 November, if you register after this date you should get an email as soon as you register to the email address provided when registering.
How will I receive my race number?
Race numbers will be allocated when you collect your t-shirt. It is important for Health and Safety reasons that the contact details at the back of these numbers are completed before the start of the race.
Can you post out the Santa suits or race numbers?
No – This would raise the cost of the event with less money going to charity.
On the Day
What date is the Santa Dash?
The Santa Dash is on Sunday 11 December 2022.
What time does the event start?
The race will move off at 10am.
Where does the event begin?
Glasgow Green
I want to run with my six month old baby, can I do that?
Yes – however everyone with buggies should run in last group.
Can I bring my dog along to the race?
Yes – however you should run in last group.
Can I wear my own Santa Suit/dress?
Yes. However you must still pay the registration fee and collect a race number.
Can I run for my own charity or does it have to be for the nominated ones?
We try to encourage everyone to run for the nominated charities however you can also run for your own charity.
Can I leave my bag anywhere?
No – There are no facilities to leave coats/bags/phones etc.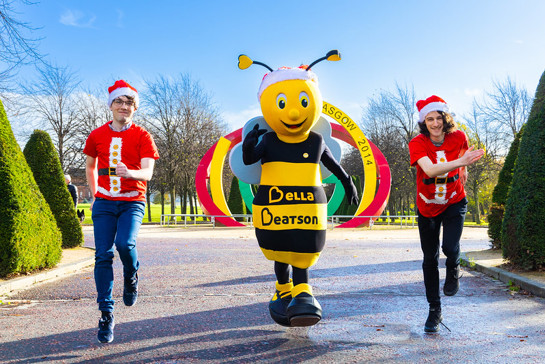 I'm thrilled that the Santa Dash is returning this year after an almost three year break due to the pandemic. It is always such a joyful family event which puts a smile on everyone's faces. It signals that Christmas is coming and enables people to support charities which are especially hard pressed this year. "The new route will bring an added dimension to the festivities and I can't wait to watch a sea of Santas running round Glasgow Green after the starter's gun is fired!
Glasgow's Lord Provost, Jacqueline McLaren